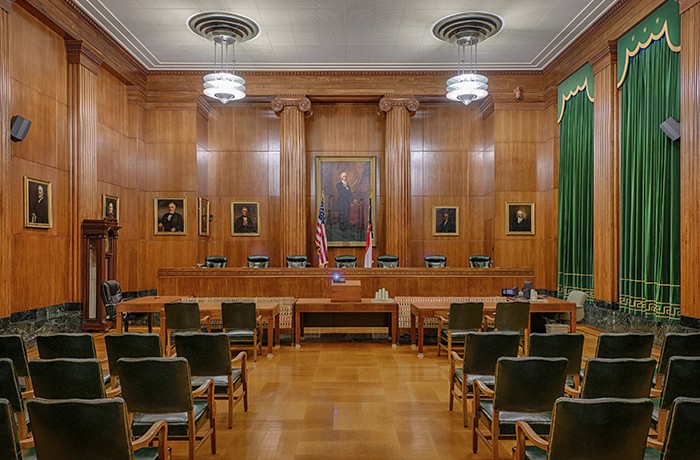 What follows is for informational purposes only and a full reasoned decision will follow in due course.
Summary
Interim relief refused. One match suspension stands pending full hearing.
A request for interim relief was lodged by the claimant to the DRA on Saturday evening 12 March. The request sought interim relief to lift the one match suspension imposed on the claimant by the respondents on foot of an infraction by him during the All-Ireland senior club football semi-final v Clonmel Commercials and thus seeking to permit him to play in the final of that competition on St Patrick's Day.
The DRA secretary served notice on the CHC and CAC on Monday 14 March 2016 and they replied by lunchtime on Tuesday 15 March. A hearing was then arranged by the DRA Secretary for the Maldron Airport Hotel at 8pm on Tuesday 15 March.
In light of the approaching St Patrick's Day club football final, both sides were given the option by the DRA Secretary that he would either to hear the matter on an interim relief basis (as per section 8 of the Code and the claimant's preferred option) or hear the matter fully as a sole arbitrator (as per section 5.4 of the Code and the respondents' preferred option). The parties were also given the option of adjourning in order for a full 3 person DRA panel to be appointed on the Wednesday 16 March (all parties were anxious to avoid same, it being so close to club finals day).
On taking submissions from both parties on the above options and taking account of the fact that there was less than 48 hours before the All-Ireland club final throw-in, the DRA Secretary agreed to the claimant's wish to have the matter heard on an interim relief basis.
The interim relief was refused on the grounds that the balance of convenience did not favour its award.  In this, it was held that the decision of the CHC and CAC was not irrational or unreasonable in imposing the minimum suspension to the infraction. Further, the onerous procedural standards demanded previously by DRA Panels in, for example DRA 15/2015 Diarmuid Connolly v CHC and CAC, were, on the interim standard, deemed to have been upheld in this instance by the CHC and CAC.
It is still open to the claimant to pursue the matter to a full hearing and they have been given 7 days in which to lodge same.
Is mise
Jack Anderson
DRA Secretary